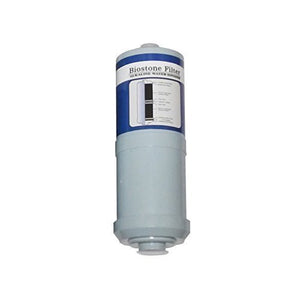 Compatible Replacement Water Ionizer Filter for Jupiter Delphi Athena Melody Venus etc
1ea Compatible Replacement  Filter for Jupiter Ionizers
Made in Korea
FREE SHIPPING from Korea
*This is NOT the Jupiter original. It is a compatible replacement made by the other Korean manufacturer.
*The filter with

 

English label will be shipped to the foreign countries outside Korea.
Compatible Models: •Delphi •Athena (2nd) •Isis •Melody •Venus •Orion •Aquarius •Neptune •Mavello
Please don't buy this item for Vesta!
SIZE: 78.6mm X 255mm
WEIGHT : 520 g
Filtration Capacity: 3,000 liter
Quantity: 1ea